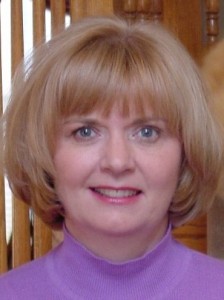 Barbara Craig, MD, FAAP, Director, Armed Forces Center for Child Protection, Walter Reed National Military Medical Center at Bethesda
Dr. Craig, (Captain, Medical Corps, United States Navy-Retired), is a pediatrician who is board certified in both general pediatrics and child abuse pediatrics. She is the senior medical consultant for child abuse and neglect in the Uniformed Services. Dr. Craig founded and directs the Armed Forces Center for Child Protection, the only child protection center and fully equipped medical consultative service in the military related to child maltreatment. Additionally, she serves as the medical representative on the Navy and Marine Corps Spouse and Child Death Review Teams and on the Navy Family Advocacy Headquarters Review Team. She is also the senior medical consultant for the Department of Defense Family Advocacy Command Assistance Team that mobilizes to investigate multiple victim child sexual abuse cases. She has extensive experience and training in the field of child physical and sexual abuse, child neglect, child fatalities, evaluating child exploitation, as well as pediatric and adolescent gynecology. Dr. Craig is also an assistant professor of pediatrics at the F. Edward Hebert School of Medicine, at the Uniformed Services University of the Health Sciences in Bethesda, Maryland.
Dr. Craig regularly lectures to multidisciplinary agencies including physicians, residents, interns, medical students, nurses, and other allied health professionals, lawyers, social workers, criminal investigators, dentists, chaplains, victim advocates, and line officers. She interviews and examines children who are suspected to have been maltreated world-wide throughout the Department of Defense. Dr. Craig serves as a consultant to social services, medical, legal, and investigative agencies within the Department of Defense and civilian community for cases of suspected child maltreatment – physical and sexual abuse, child homicides, neglect, children who witness violence, as well as child pornography evaluations — including medical-legal case reviews, expert testimony, training, and education. She regularly testifies as an expert witnesses or consultant for both prosecution and defense in criminal cases, custody hearings, termination of parental rights hearings, and military courts-martial.
---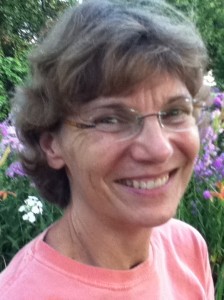 April A. Gerlock, PhD, ARNP, PMHNP-BC, PMHCNS-BC, Clinical Associate Professor, School of Nursing, University of Washington
Dr. Gerlock is a mental health/psychiatric advanced registered nurse practitioner and research scientist. In addition, she is a clinical associate professor with Psychosocial and Community Health Nursing at the University of Washington, School of Nursing.
Dr. Gerlock has published a range of articles pertaining to posttraumatic stress disorder (PTSD), anger management, and intimate partner violence. She was the principle investigator of a federally funded grant looking at PTSD and intimate relationships in Veterans with PTSD, with two feature articles published in the November 2011 from Phase 1 results, and two articles in press with Phase 2 results. She has provided direct patient care to Veterans with PTSD, and worked with both victims and perpetrators of intimate partner violence within the VA for over 30 years. She provides consultation and expert testimony in prosecution, defense and civil cases; including work with federal agencies and military.
Additionally, Dr. Gerlock has provided training for health care professionals nation-wide on responding to intimate partner violence in the clinical setting. She worked with the University of Washington, Continuing Nursing Education to develop an online course on the subject (www.uwcne.org). She provides consultation and training nationally and currently is working with the Battered Women's Justice Project (BWJP) and Center for Court Innovation on developing training materials on the intersection of PTSD, and other mental health issues and intimate partner violence. Dr. Gerlock continues her consultation and training with members of law enforcement and the justice system in providing continuing education on issues pertaining trauma, violence, and mental health issues.
---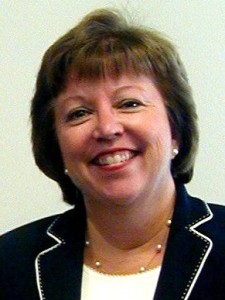 Katherine Robertson, LCSW, Family Advocacy Program Manager, Office of the Deputy Assistant Secretary, Military Community and Family Policy, Department of Defense
Ms. Robertson has the responsibility for policy development, the oversight framework, and budget support of the Family Advocacy Programs (FAP) in the Military Departments supporting military families worldwide. FAP is the DoD program designated to address child abuse and domestic abuse in military families in cooperation with civilian social service agencies and military and civilian law enforcement agencies. She has responsibilities for responding to Congress on legislative requirements to include the Defense Task Force on Domestic Violence recommendations and the National Defense Authorization Act (NDAA) requirements.
Prior to her current position, she was the Head of Policy and Strategy for the Department of the Navy Sexual Assault Prevention and Response Office (SAPRO), and she was the Navy's Deputy Manager for Counseling, Advocacy and Prevention (CAP) Programs which include the Family Advocacy Program, New Parent Support Program, Clinical Counseling and SAPR program. Ms. Robertson has testified before a Congressional subcommittee on the Navy SAPR program, and has briefed HASC, SASC, and White House staff on the Family Advocacy Program.
Ms. Kathy Robertson has over 30 years of experience working in management and clinical services in military family programs (Army, OSD, and Navy). Ms. Robertson has a broad background in military family programs to include Child & Youth Program Management, Family Advocacy Program, Clinical Case Management Supervisor, and SAPR/Clinical Program Manager. She has extensive clinical experience working with victims of domestic violence and sexual assault. She has worked at the installation, Region, and Headquarters level and at OSD. Her two sons are active duty (Army, Air Force) and both were deployed in Afghanistan. Ms. Robertson holds a Masters in Education with certification in Counseling from the University of Southern California and a MSW from University of South Carolina. She is a licensed LCSW in NC and VA.
---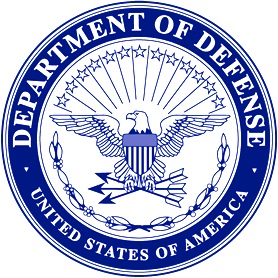 Moderator: Cara J. Krulewitch, CNM, PhD, FACNM, Director, Women's Health, Medical Ethics and Patient Advocacy Office of the Assistant Secretary of Defense, Department of Defense
Dr. Cara Krulewitch is a certified nurse-midwife and a perinatal epidemiologist is Program Director for Women's Health, Medical Ethics and Patient Advocacy within Clinical and Policy Programs, Office of the Secretary of Defense, Health Affairs, Department of Defense. She earned her PhD in perinatal epidemiology in 1992 from the University of Maryland at Baltimore; and her post-masters certificate in midwifery in 1997 from the SUNY-StonyBrook. She is nationally recognized as an expert in women's health issues and intimate partner homicide and pregnancy-related intimate partner homicide. She published and presented widely on this critical issue; participated in news media interviews and received a number of awards including the 2001 Journal Article of the Year from the Journal of Midwifery & Women's Health (JMWH).
In recognition of her achievements and contribution to her profession, she was inducted as a Fellow in the American College of Nurse-Midwives in 2008. Prior to joining the DoD, she has had several academic appointments, including the University of Maryland School of Nursing and the George Washington University School of Medicine and served in several government positions within the Department of Health and Human Services. She has published over 30 papers and book chapters. She has served her profession, community and the public through research, membership and service in scientific and professional societies and community groups and currently is the President of the American Midwifery Certification Board and Secretary of the Pregnancy Aid Centers, Inc. Board of Directors.